Let us finish your heavy-duty cleaning with an industrial pressure washer.
Whether you have large agricultural equipment, spacious construction units, or anything else that might require a little more elbow grease to really get it perfectly clean, an industrial pressure washer may be just the thing you need. We at Piedmont Home Services are happy to help with any heavy duty cleaning needs in the Lewisville, North Carolina area with our industrial pressure washers.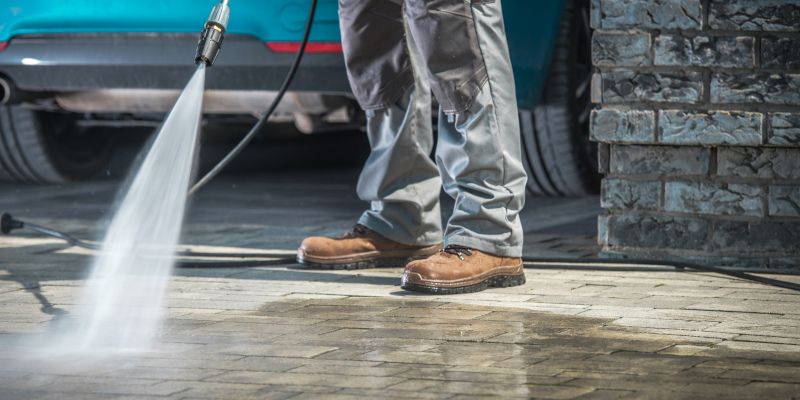 Our industrial pressure washers are sized and equipped to handle larger and more demanding cleaning tasks. As with any pressure washer, it utilizes highly pressurized water to clear the surface of dirt, grime, mildew, algae, and more. However, it often offers a higher pressure to handle more difficult layers of grime. We could use it on agricultural equipment like tractors, for example, that might be caked in hard layers of dirt or straw. We can even use it to handle larger surface areas of concrete because it's built to handle heavy usage.
You can trust that we know the appropriate times and usage of our industrial pressure washers. They can release very highly pressurized water, so we will never use them on more delicate surfaces that might get damaged under such pressure. For those surfaces, we can use soft washing instead that will use a minimum amount of water pressure while still effectively cleaning the surface.
Let us finish your heavy duty cleaning with our industrial pressure washer, so we can remove even the toughest grime. Give us a call today to schedule our services or learn more.
---
At Piedmont Home Services, our industrial pressure washers proudly serve Winston-Salem, Advance, Kernersville, Pfafftown, Lewisville, Clemmons, and Bermuda Run, North Carolina.