If you need help restaining a deck, turn to our experts to get the superior results you are looking for.
If you want to keep your deck in great condition, you will need to maintain it, and a key part of deck maintenance is restaining. Wood stain is designed to change and enhance the natural color of the wood, and like paint, it will fade over time, especially when exposed to the sun. If your deck is looking paler than it did when it was first completed, you can turn to our team at Piedmont Home Services to get the help you need to make it look like new. We have extensive experience in deck staining, so if you need help restaining a deck, all you need to do is give us a call.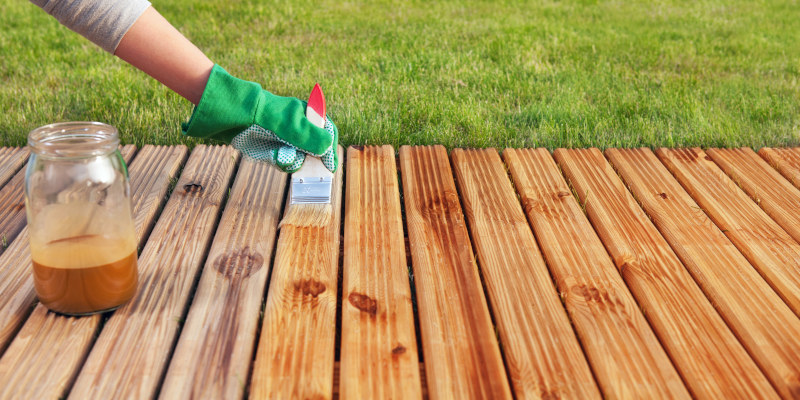 Before our team can start restaining a deck, we need to prepare it. First, we will clean the deck to remove any dirt, grime, or other contaminants. Next, we will sand the deck, removing any traces of the old stain or sealant to make sure the wood fibers can absorb the new stain evenly. Only then will we start restaining the deck, applying the stain in a smooth, consistent layer to create an even look. If necessary, we will apply a second coat of stain to ensure the color remains consistent across the whole deck.
Our team is proud to serve the community here in Winston-Salem, North Carolina, and we want to help you do what's best for your deck. If you need help in restaining a deck, we encourage you to give us a call to get our experts to do it for you.
---
At Piedmont Home Services, we can help with restaining a deck in Winston-Salem, Advance, Kernersville, Pfafftown, Lewisville, Clemmons, and Bermuda Run, North Carolina.