Our team has extensive experience in deck staining, and you can count on us to make your deck look fantastic.
Our team at Piedmont Home Services has extensive experience in caring for decks, and in that time, we have found that most people prefer to stain their decks rather than paint them in order to enjoy the natural beauty of the wood. While wood stain behaves differently than paint in several ways, one thing both products have in common is their tendency to fade over time. If your deck has lost the richness of its original color, you can turn to our team to get deck staining services to restore it to its former glory.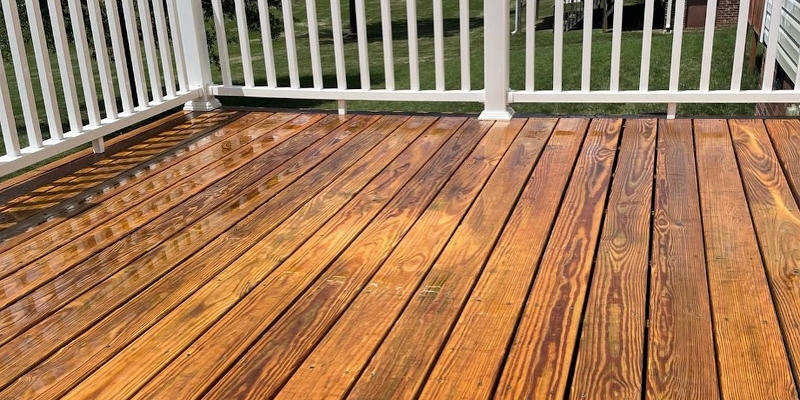 When you call our team for deck staining services, we will take care of not just the staining process itself, but also all the prep work that has to be done beforehand. We will thoroughly clean your deck to make sure no dirt, grime, or other contaminants can prevent the stain from absorbing into the wood like it's supposed to.
Then, we will sand your deck to expose the wood fibers and allow them to absorb the stain evenly. Finally, we will apply the stain to the deck (including the stairs and handrails), creating a smooth, consistent color that looks great. For especially porous wood, we may need to apply multiple coats to get an even color, but we'll make sure we achieve the high-quality results you are looking for.
We are proud to serve the Winston-Salem, North Carolina community, and we want to help you keep your deck in excellent condition. If your deck needs a new coat of stain, simply give us a call to get our deck staining experts on the job.
---
At Piedmont Home Services, we offer deck staining services in Winston-Salem, Advance, Kernersville, Pfafftown, Lewisville, Clemmons, and Bermuda Run, North Carolina.
Similar Services We Offer: