Seal your concrete right by hiring it out!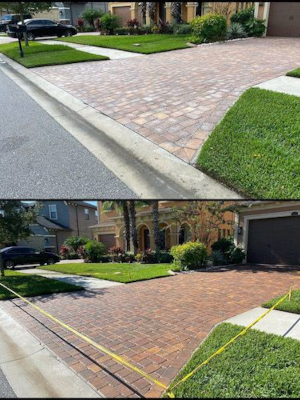 Concrete sealing may seem like an easy enough do-it-yourself project, but it's actually a big risk if you do the job wrong. Here are some things that can go wrong if you do it yourself instead of looking at concrete sealing companies to do this job for you.
Blushing– Blushing (white spots) occurs if moisture becomes trapped between concrete and the coating you are using to seal the concrete.
Bubbles- If bubbles form after you apply sealant to your concrete, it means it evaporated too quickly.
Flaking and Peeling- This occurs if the solvent you are using to seal your concrete wasn't clean enough before being applied or if there was a different kind of solvent used as a base coat.
If you want the concrete around your home to look its best and want to avoid making those common mistakes by doing it yourself, look into concrete sealing companies. At Piedmont Home Services, our professionals know when the best time and conditions are to seal your concrete.
One big thing we will ask you is when your concrete has been poured. You should wait at least 30 days after concrete has been poured to seal it. This ensures that the concrete has had enough time to cure. Concrete sealing companies can tell from looking at concrete if it is properly cured and if it is a good time to seal it.
Concrete sealing companies also know the best conditions under which to seal concrete. It is best to have concrete sealed when there is no rain in the forecast for at least seven days so that it will work effectively and not be ruined. If done correctly, sealants keep your concrete protected for two to five years.
If you are in the Winston-Salem, North Carolina area and need your concrete sealed, contact us today. We will help you keep the concrete around your home protected and looking its best.
---
At Piedmont Home Services, we are proud to be one of the best concrete sealing companies serving Winston-Salem, Advance, Kernersville, Pfafftown, Lewisville, Clemmons, and Bermuda Run, North Carolina.