Our technicians will determine which cleaning method will work best for your concrete cleaning needs.
In the construction industry, concrete is an extremely well-utilized material with a variety of uses and applications. Most structures start with a concrete foundation that transfers the weight to the ground below and prevents moisture from moving up into the building's interior. Concrete is also useful for creating patios, walkways, driveways, and other paths, as well as floors in commercial and industrial facilities. But no matter where it's used, concrete can get dirty through high volumes of traffic and exposure to the harsh climate conditions outdoors.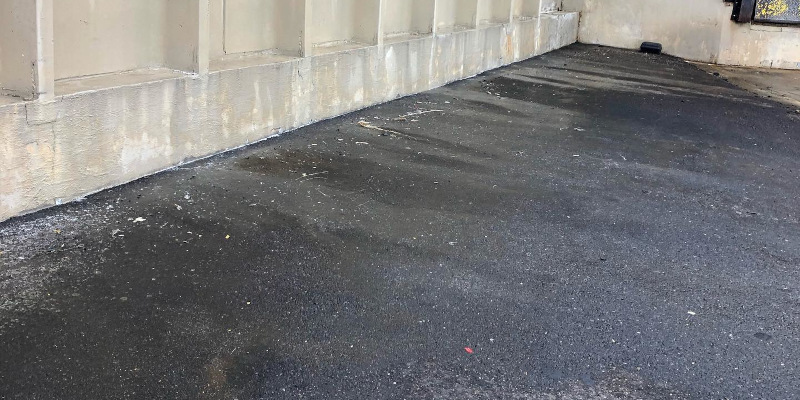 At Piedmont Home Services, we offer professional concrete cleaning services for those located throughout the Winston-Salem, North Carolina area. Our team can clean concrete in a variety of locations, including on residential and commercial properties. Since we provide both pressure washing and soft washing services, our technicians will determine which method will work best for your concrete cleaning needs. Soft washing is often the preferred cleaning method for concrete since it removes the underlying issues that cause stains to build up and also produces long-lasting results.
When we perform concrete cleaning services, we target all types of stains. The method we use can eliminate spills, stains, and other spots that can leave your concrete surfaces looking less appealing. We recommend having your concrete pathways cleaned regularly to eliminate stains and growth that can create a slipping hazard as well. If you have any questions about our concrete cleaning services or any of the other exterior cleaning and property maintenance services we provide, don't hesitate to give us a call.
---
At Piedmont Home Services, we offer concrete cleaning services in Winston-Salem, Advance, Kernersville, Pfafftown, Lewisville, Clemmons, and Bermuda Run, North Carolina.