Keep your roof looking clean through soft washing.
Having a solid roof over your head is vital. Your home's roof keeps you and your family safe, dry, and secure. It is important to regularly check your roof for damage so that it can keep doing those things for your family, but it is also important to keep your roof clean for those reasons too.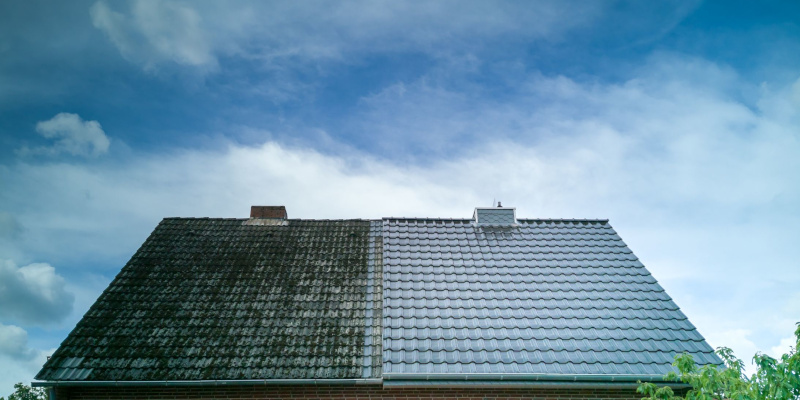 One effective and safe way to do this is through soft wash roof cleaning. This is the best and most effective way to clean your roof and keep it intact. Here are a few benefits of soft wash roof cleaning:
Increase Your Roof's Lifespan– Soft wash roof cleaning actually helps increase the lifespan of your roof. You could have mold and mildew growing on your roof that can cause significant damage over time. Regularly soft wash cleaning on your roof will get rid of any mold or mildew, as well as debris, to keep your roof lasting as long as possible.
Energy Efficiency– Dirty roofs make your roof darker than it normally would be, which attracts the sun more. This causes your air conditioner to have to need to run more than it should to keep your home cool. Soft wash roof cleaning will help lighten up your roof, which will help your air conditioner not have to work as hard to cool your home during the summer.
Soft washing is the safe alternative to pressure washing when you need to clean delicate surfaces such as roofs. Soft wash roof cleaning will not only make your Winston-Salem, North Carolina roof look great, but it will also save you time and money, as the results last much longer than pressure washing. If you'd like to learn more about soft wash roof cleaning, give us a call today at Piedmont Home Services.
Carolina area and would love to soft wash your roof. Give us a call to schedule your soft wash roof cleaning appointment today!
---
At Piedmont Home Services, we offer soft wash roof cleaning services in Winston-Salem, Advance, Kernersville, Pfafftown, Lewisville, Clemmons, and Bermuda Run, North Carolina.