Your Trusted Source For Quality Pressure Washing In Winston-Salem And Beyond!
Don't let mold accumulate on your home. Our team at Piedmont Home Services is proud to serve Winston-Salem, Greensboro, and High Point with cutting-edge Pressure Washing for residential and commercial properties.
We rely on a revolutionary approach to Pressure Washing, known as Soft Washing. We only use pressure on hard surfaces like concrete or pavement; applying intense pressure to your house can damage windows, sidings or even the landscape. Soft Washing cleans 4-6 times better than traditional power washing and includes biodegradable materials that will never damage your home or lawn. And we're offering a FREE estimate on projects large and small!
Just fill out the short form on your screen to learn more today!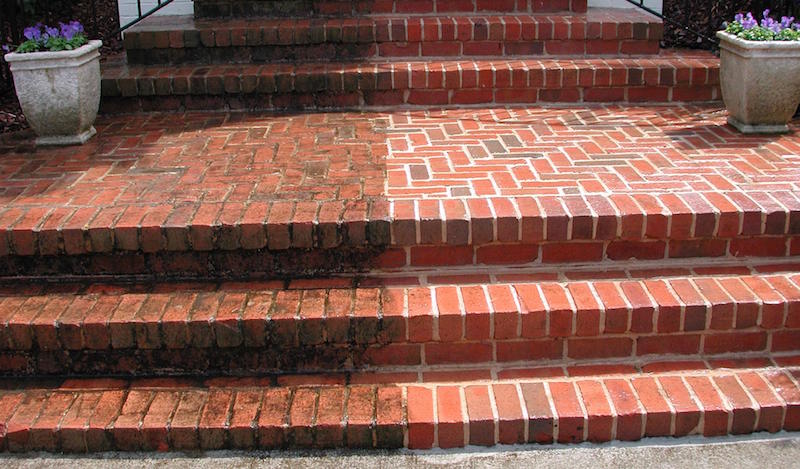 Why Is Our Softwashing Right For You?
At Piedmont Home Services, we take a different approach than most. Our Soft Washing strategies leave your home free of moss, mildew, and dark stains - all without the damaging effects of a pressure washer.
Our Softwashing method relies on just 70 pounds per square inch of pressure, making it safe and sustainable for any surface on your property. We are proud to clean:
Roofing
Siding
Driveways
Sidewalks
Fences and more!
Here's How It Works: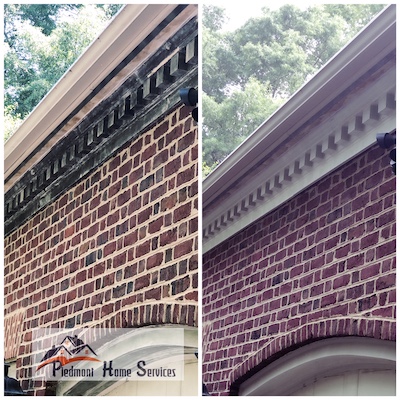 Our Softwashing system cleans with detergent, not with high pressure. The Piedmont Home Services team will leave your home or commercial property looking brand new with a biodegradable detergent that cleans your home 4-6 times better than traditional pressure washing.
PLUS, less pressure means less water. Our team is able to do more with less on each and every job!
We're proud to serve homes and businesses across Winston-Salem, Greensboro, and High Point with:
Professional communication and customer service
Timely work that you can rely on
The highest quality cleaning in the Piedmont Triad
Learn More About Our Pressure Washing Services Or Reserve Your Appointment Today!
It's time to rethink the days of just blasting scum off the side of your home. Protect your investment and leave it cleaner than ever before with the Soft Washing Strategies of Piedmont Home Services.
We are the Piedmont's leading provider of Softwashing needs and we are proud to take on any home or commercial property. Just fill out the short form on your screen to claim your FREE estimate!