Renew the exterior of your home with quality pressure washing.
Here in Lewisville, North Carolina, homes are exposed to large amounts of mold, mildew, and even algae. Such dirt and grime can leave an unappealing affect on the exterior of your home, but it doesn't have to stay that way. It only takes a residential pressure washer to remove the grime and stains to effectively renew the look of your home.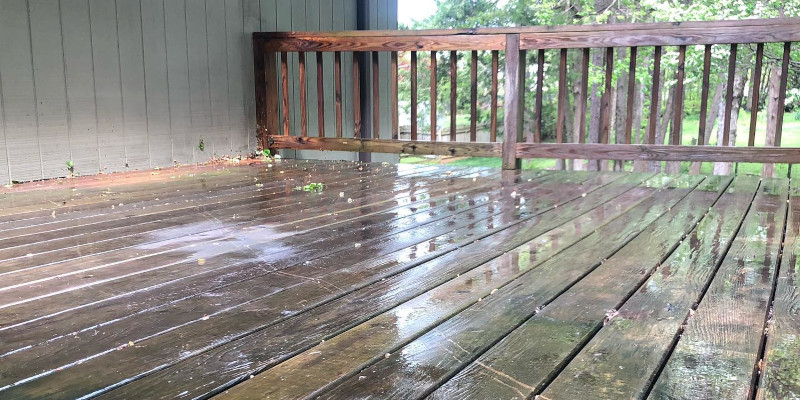 We at Piedmont Home Services are proud to list residential pressure washer as one of our top qualities and services to the area. We use highly pressurized water to effectively clean surfaces around your home. We have lots of experience with pressure washing and cleaning home exteriors in general, so we know all the proper techniques and safety measures. We understand that some home exteriors are built with more delicate building materials that can't handle high pressure. However, you can still benefit from our residential pressure washer services for sturdier things like patios, walkways, and driveways.
Although you can rely on us as your residential pressure washer, we also offer soft washing services. That way, we can clean the full exterior of your home, no matter how delicate the building materials may be. Our technicians can help you identify which washing services will best fit each part of your home. You can also tryst that we will never cause damage to any part of your home due to poor choices in washing equipment or methodology.
Renew the look of the exterior of your home with our pressure washing services. Give us a call to schedule our services today.
---
At Piedmont Home Services, our residential pressure washers proudly serve Winston-Salem, Advance, Kernersville, Pfafftown, Lewisville, Clemmons, and Bermuda Run, North Carolina.