Make a good first impression with a clean building.
One of the first things that any customer will notice about your business is your building and its exterior. If the building and sidewalks are covered in dirt and grime, your potential customers might start out with a negative opinion about your business. That's why cleaning the exterior of your building is just as important as cleaning the interior. If you are in the Lewisville, North Carolina area, our commercial pressure washers can keep the outside of your building in pristine condition.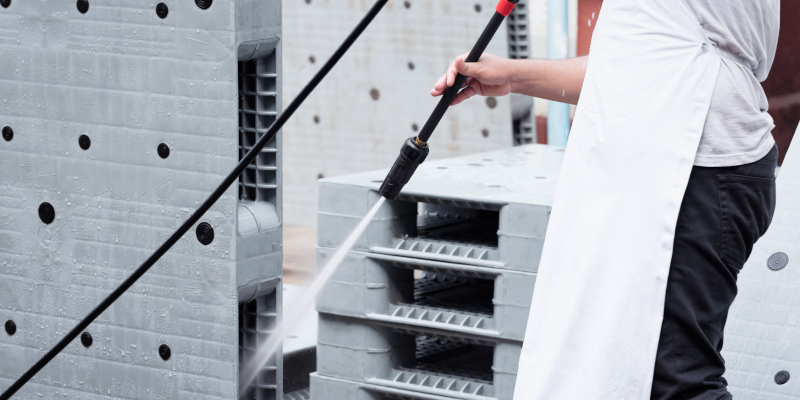 Commercial pressure washer services involve highly pressurized water that can loosen and remove stains and grime. With so much pressure, these services are best used on concrete buildings or walkways. We can easily remove any amount of grime, dirt, mildew, algae, or other contaminants from the surface of your concrete building or walkways.
We are highly experienced with using our commercial pressure washer, so you can trust us to keep your property perfectly safe and in pristine condition. We will not use the high water pressure on more sensitive surfaces like glass or siding because we understand that such pressure could cause damage. For those surfaces, we rely on soft washing instead. We also take great care to always be professional and keep your property undamaged. You'll find that we will leave your building and property in a nicer and cleaner condition than we found it.
Our commercial pressure washers may be just what you need to catch the attention of new customers. Make a good impression with a clean building when you give us a call to schedule our commercial pressure washing
services.
---
At Piedmont Home Services, our commercial pressure washers proudly serve Winston-Salem, Advance, Kernersville, Pfafftown, Lewisville, Clemmons, and Bermuda Run, North Carolina.