Our team is here to provide the thorough commercial exterior cleaning services you need to keep your building looking its best.
In order to keep your business successful, you will need to take care of the facilities. Maintaining your building involves many things, but one of the most important tasks in your routine is cleaning the exterior. The outside of your building is the first thing your customers will see, so you'll want to keep it looking great. In addition, regularly cleaning your exterior will make your siding last longer, which will save you money in the long run. Our team at Piedmont Home Services has the right experience to provide the excellent commercial exterior cleaning services you need.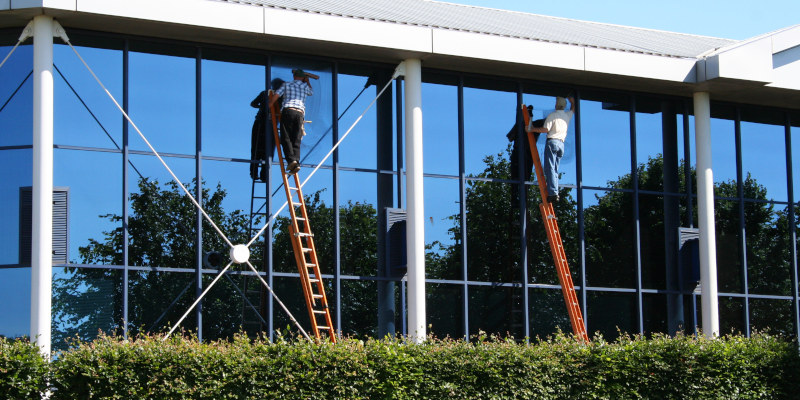 Depending on what your building's exterior is made of, we will use either standard pressure washing or soft washing for our commercial exterior cleaning services. Pressure washing, as the name suggests, uses highly pressurized water to loosen dirt and grime and wash them away. Due to the intense pressure involved, this method is best suited to tough surfaces like concrete. For more delicate surfaces, we use soft washing instead, as that method uses much gentler water pressure. Either way, we will remove all traces of dirt from your exterior, as well as eliminating all mildew, algae, and other contaminants from the surface.
Our team is proud to serve the community here in Advance, North Carolina, and we want to help you do what's best for your business. If your building is looking dingy, we encourage you to give us a call to schedule an appointment for commercial exterior cleaning as soon as possible.
---
At Piedmont Home Services, we offer commercial exterior cleaning services in Winston-Salem, Advance, Kernersville, Pfafftown, Lewisville, Clemmons, and Bermuda Run, North Carolina.