We Clean and Restore Decks!
Deck damage looks different for every deck, so we provide customized cleaning and restoration services. If you want help cleaning, restoring, and ultimately making sure your deck look its best, we're here to help. Contact us today!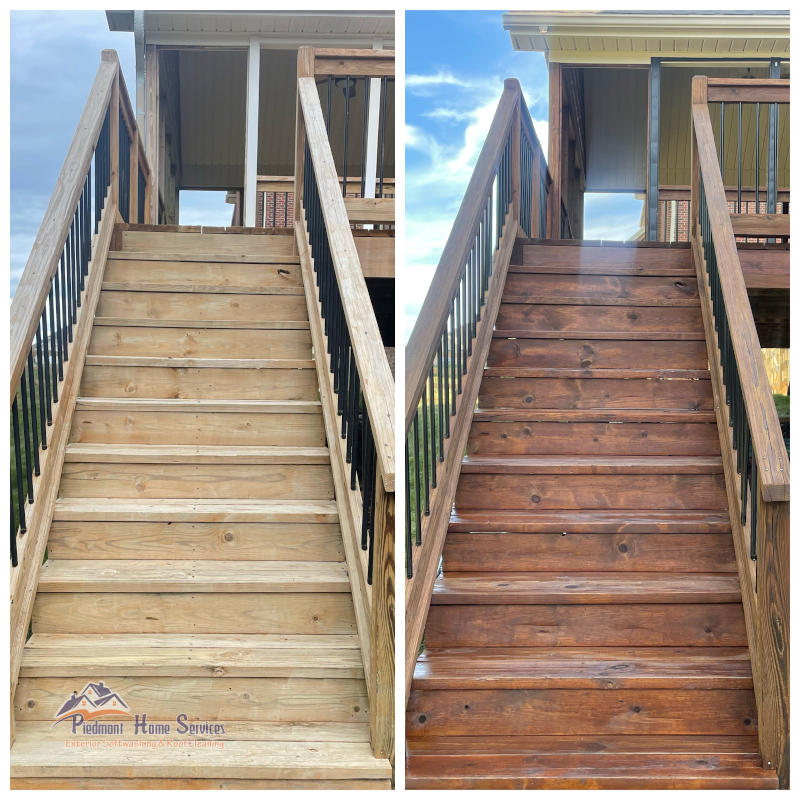 Contact Us Today!
Here's why you should choose us to help with your deck restoration project:
Flexible service—We will do what you want, not what we think you need.
Free estimate—We can give you a no-obligation quote, so you can decide what's best for your home.
We do it all—We can help with your home's entire exterior, not just your deck.
"Rich did a fantastic job on my house and decks! He is on time and does what he says he is going to do. I have used PHS for 3 years now and will trust them with any of my future properties!"
We want to make your deck look its best. Contact us today to schedule your deck cleaning and restoration!