Maintain The Quality Of Your Driveway And Sidewalks With Our Concrete Cleaning And Sealing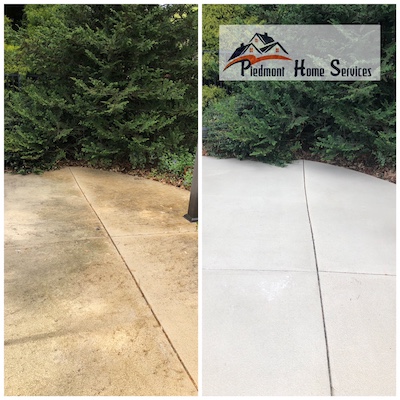 You've probably seen it before: faded driveways divided by cracks and holes, covered in stains and weeds.
Don't let this happen to you.
At Piedmont Home Services, we offer comprehensive Concrete Cleaning that can maintain the quality of your driveway and sidewalks for years to come. From chemical cleaning and preventative measures, we're proud to help families and businesses across Winston-Salem, Clemmons, Lewisville, and Advance take pride in their property.
Once the surface is clean from dirt and grime, it is important to protect your concrete from everyday wear and tear. Piedmont Home Services also offers our clients Surebond Sealants to keep your concrete looking brand new. Our sealants not only keep your concrete looking great, but it also includes easier maintenance and long lasting results. We are a Certified Surebond Applicator.
Make the investment today, we promise you won't regret it!
Just fill out the short form on your screen to learn more today!
What's Included In Our Concrete Cleaning & Sealing Services?
Truthfully, just about everything you can imagine.
The goal of our Concrete Cleaning and Sealing services is to help you maintain the quality of your home and avoid the threats of water damage, freeze and thaw cycles, and more!
With Piedmont Home Services, you can rely on our team to provide:
High-quality cleaning and staining
Protective sealants
Professional care
Learn More About Our Concrete Cleaning & Sealing In Winston-Salem Today!
If you're ready to do something about the cracking and faded look of your driveway, parking lot, or sidewalk, give our team at Piedmont Home Services a call. We're providing professional care for properties of all sizes. We work with clients in Winston-Salem, Clemmons, Advance, and Lewisville.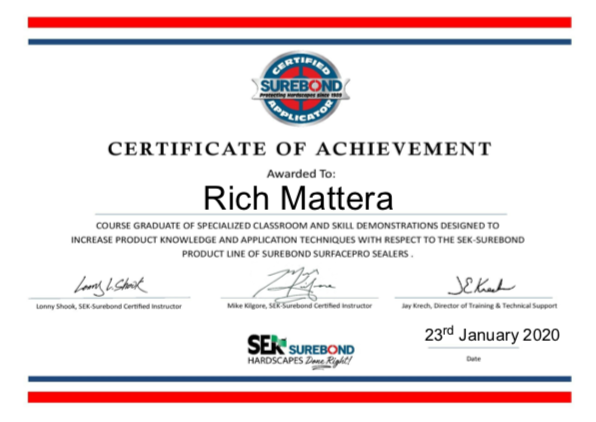 Just fill out the short form on your screen to learn more!